You can always count on your aircon to provide much-needed relief from the sweltering heat in Singapore. However, like every household appliances, air conditioners require regular upkeep to function efficiently and effectively. So what can you expect when you hire a technician to perform aircon maintenance? Read on to find out.
1. A thorough checkup of your air conditioning system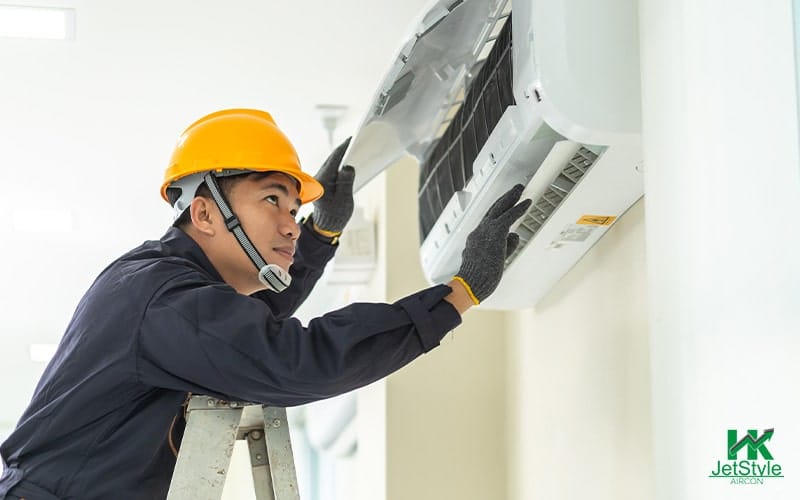 Rest assured that every technician must receive comprehensive training and be certified by the National Environment Agency (NEA) before performing aircon maintenance. Upon their arrival, the technician will conduct a thorough inspection of your aircon system to look for any potential issues.
The standard parts the technician will inspect include the filters, fan coil units, and refrigerant lines. They will also check the freon gas pressure to ensure the PSI is at the requisite PSI level, as well as the compressor suction and discharge gas pressure.
As the saying goes, "Prevention is the best cure". These inspections ensure there are no signs of wear and tear, rust, leaks, or other damages that may impact the performance of your air conditioner. If any potential issue is spotted, the technician can take steps to address them before they become severe, preventing costly breakdowns and repairs in the future.
2. General washing of aircon parts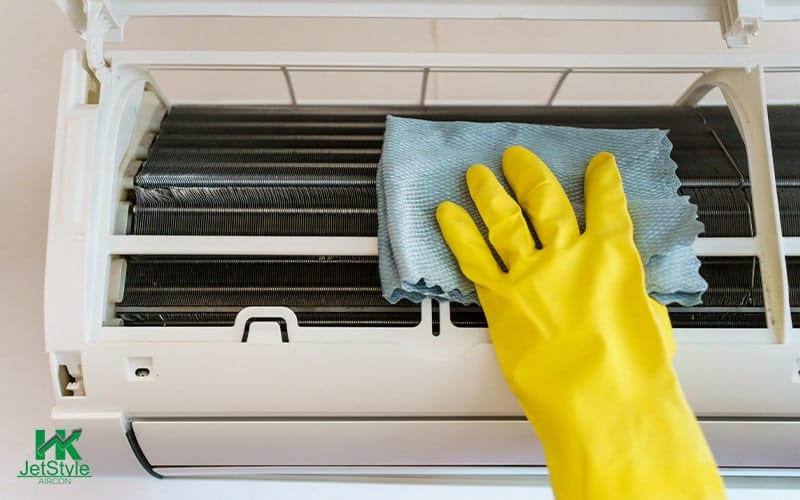 Over time, dirt, dust, and other debris can accumulate on filters and other components of your air conditioner, restricting the airflow. A technician understands this and will proceed to rid the aircon of the debris to improve the efficiency of your air conditioner. But before the aircon cleaning begins, they will ensure the surrounding area is covered to prevent a mess from forming.
You can expect the technician to perform general washing of the aircon covers, aircon filters, drainage trays, and more. Rest assured that each component will be meticulously removed and washed before it is dried and assembled back together. This process helps eliminate dirt or debris accumulated on these parts, ensuring they function optimally.
However, general cleaning of your aircon may sometimes be insufficient. So when hiring an aircon maintenance company, please check if the business provides aircon condenser and compressor cleaning before engaging its services. This is because the condenser and compressor are two of the most crucial components of an air conditioning system. Any dirt or debris present could hamper the smooth and efficient operation of your aircon, leading to damages and breakdowns in the worst-case scenario.
Please also ensure the technician performs maintenance on the aircon blower wheel. Even as little as one-eighth of an inch of dirt can hinder the performance of your aircon by almost thirty per cent. So you would want the technician to clean this component thoroughly to prolong the life of your air conditioning system and maximise airflow and energy saving.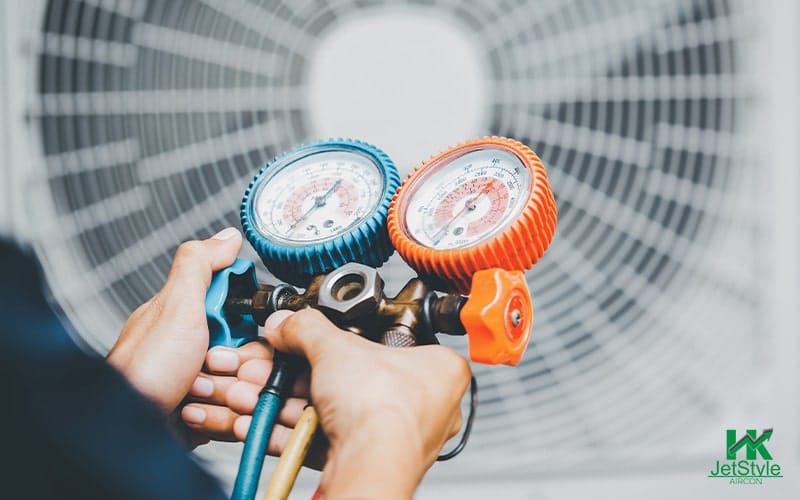 The coolant in your aircon plays a vital role in the system functioning correctly. It is responsible for absorbing heat from the air inside your home and transferring it to the outside environment. So if the coolant level is low, your aircon must work harder to cool down. Not only is this less efficient. The aircon compressor will also suffer damage.
So while performing aircon maintenance, the technician will inspect the coolant levels in your air conditioner. If the coolant levels are low, they will help top up the coolant levels to ensure that your air conditioner functions efficiently. Such checks are necessary to ensure that your aircon works efficiently.
Learn More: How To Reduce Your Aircon Energy Consumption
4. Troubleshoot any ad-hoc air conditioner issues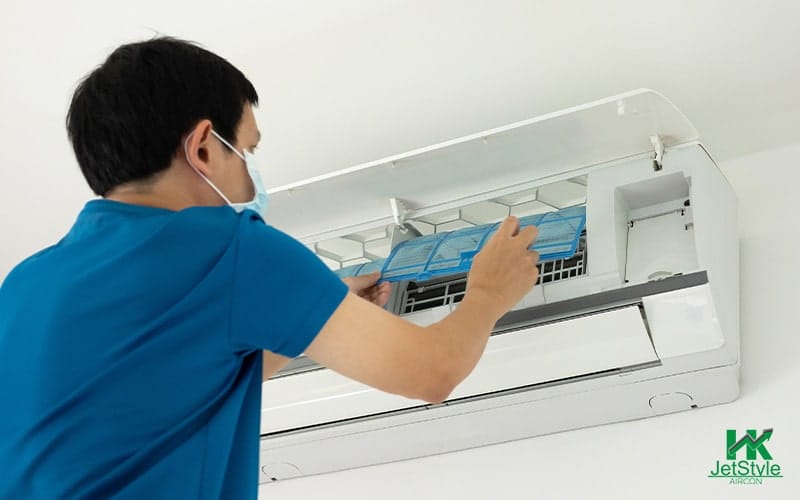 Despite regular aircon maintenance, your air conditioner may develop ad-hoc issues occasionally. For example, your air conditioner may start making unusual noises, or you may notice that it is not cooling as effectively as it used to. You can pinpoint these problems to your technician, and they will troubleshoot these issues to identify the root cause and provide a solution.
Other ad-hoc maintenance services they may provide include:
Checking the thermostat to ensure it is working correctly;
Checking the stainless steel bracket to ensure it is in good condition;
Inspecting and securing the screw of the condenser unit;
Lubricating the fan motor, swing motor, and bearing to prevent noise from generating due to aircon vibrations;
Inspecting the drainage pipe gradient and testing the water flow to ensure it is smooth and the drainage is not clogged;
Vacuuming the drainage system to unclog any debris;
Measuring the oncoil and offcoil temperature of the evaporator coil;
Testing the air conditioning unit to check if it is operating efficiently.
Hiring an aircon technician to upkeep your air conditioner is a worthy investment that will only benefit you, ensuring you enjoy cool air all year round. With regular aircon maintenance, you can extend the lifespan of your air conditioning system, improve its efficiency, and avoid costly repairs in the future.
Fortunately, you do not have to look far to engage the services of a reliable aircon maintenance company. At Jetstyle Aircon, our technicians are well-trained and possess extensive experience in the field. So rest assured that your aircon is in good hands when you engage our services. Do not hesitate to contact us today to enquire about our aircon servicing prices.